The 2021 Holiday Season is Here!
Another holiday season is here, and you have no idea what to give your loved ones, have no time to go shopping, or simply wait till the last minute to buy presents. If you're reading this, you're in luck because, at Drone Nerds, we have the perfect gift ideas for every drone nerd. Here's a list with are some of our best:
1 For the Intrepid Nerd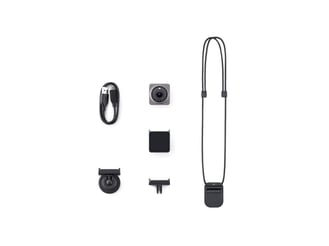 Is there anyone in your 2021 holiday shopping list that enjoys outdoor activities such as snowboarding, kayaking, skating, surfing, among many others? Is there an adventurous soul that's always looking for the next BIG thing to explore or discover? The DJI Action 2 Cam makes the perfect gift for anyone who loves adventures this holiday season. Gift the possibility of capturing the moments that matter most with high-quality videos and incredible slow-mo features at 4K at 120 frames per second (fps). Let the adventure begin with the Action 2's innovative magnetic design that lets you swap out accessories easily as you capture life on the go.
2 For the Phone-Creator Nerd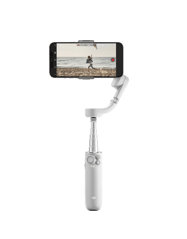 We all have a special someone obsessed with taking selfies, creating viral videos, and sharing the stoke over social media. We'll be the first to admit that this is no easy task. But with the right tools, creating high-quality content on your phone is much, much simpler. If there's a "selfie-obsessed" person on your holiday shopping list, then the DJI OM 5 is the best gift for them. Therefore, get ready to master every shot and unleash the full potential of your phone. Take perfect selfies, shoot buttery-smooth videos, activate automatic tracking, and much more with this portable and palm-sized smartphone stabilizer.
3 For the Travel Blogger Nerd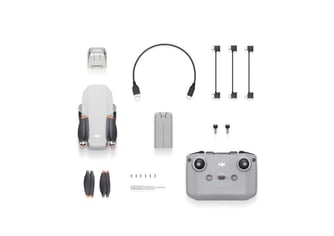 Our following gift idea has been perfectly designed for all those who've been bitten by the "travel bug." If you got no idea of what to gift to the family's "travel blogger" or that friend that pretty much lives on a plane, allow us to suggest the DJI Mini 2. This small but mighty drone is the perfect gift for any traveler that wants to explore new places from new heights. Tech-wise, the Mini 2 is the best travel companion anyone can ask for. With features like 4K video resolution, 10 km or six miles video transmission, level 5 wind resistance, a weight of 249 grams, and a compact design.
4 For the Rising Pilot Nerd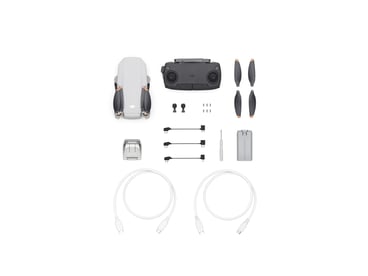 It's no secret that drones' popularity is on the rise. Especially after the entry barrier has been lowered thanks to the development of ultra-light models that come at a more accessible price. So, do you have an aspiring drone pilot or enthusiast on this year's "nice" list? If you do, then the DJI Mini SE is the ideal gift for that aspiring pilot to spread its wings. This drone offers an intuitive user experience, allowing new pilots to create cinematic shots with a few taps. In addition, it includes a flight tutorial that helps them get started with the Mini SE quickly and safely. Best of all is that the Mini SE shares most of the same features as its "brother," the DJI Mini 2, mentioned above.
5 For the Racing Nerd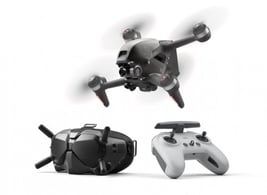 Are you or anyone else on your holiday shopping list a competitive person? Does the idea of flying like a bird and owning the skies sound thrilling to you? If the answer is yes to any of these, then the DJI FPV is the gift you're seeking. This is by far one of the most immersive and intuitive drone experiences in today's "From Point of View" (FPV) market. With a 4K at 60fps Super-Wide field of view, an HD low-latency transmission, an intuitive motion controller, emergency brake, and hover capabilities.
6 For the Cinematographer Nerd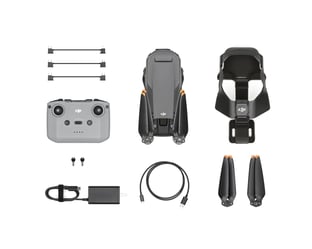 We have saved the best for last. And we guarantee that with this gift idea, the filmmaker on your "nice" list will be stoked! The DJI Mavic 3 is DJI's latest addition to their Mavic series drones. But why would a photographer or videographer want or even need it? Well, the Mavic 3 has one of the most, if not the most, powerful camera on a consumer drone yet. It is equipped with a 4/3 CMOS Hasselblad camera allowing the drone to capture low-light footage like never before. Additionally, it features the Hasselblad Natural Color Solution, which delivers vivid, natural colors on photographs. The Mavic 3 also has a dual camera, photo resolution of 20MP, video resolution of 5.1K at 50fps, and a 46-minute flight time, among many other cool features.
7 The Bonus: for the Nerd that has it All
(including the Mavic 3)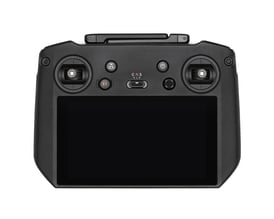 All right, if you happen to be that one person that has all the toys or you got one on the shopping list, your best bet is to look for the new DJI Mavic 3 accessories. These include ND filters, a wide-angle lens, a convertible carrying bag, and many more. But if you ask us, you cannot go wrong with the new DJI RC Pro controller, made for professional aerial photography. Thanks to its latest-gen processor, the RC Pro runs on a smooth and stable system with expanded storage capacity. It shares the same control stick design with DJI FPV, providing better control and maneuvering accuracy. As of today, the RC Pro controller is only compatible with the Mavic 3. However, it is expected to be compatible with other DJI drones with a future software update.
Happy Holidays, Drone Nerds!
At Drone Nerds, we hope you found our 2021 Holiday Gift Ideas list helpful. Remember that if you have any questions or need further assistance with our gift idea selections, our experts are just a click away.