Ready to go the distance and take your FPV experience to new heights?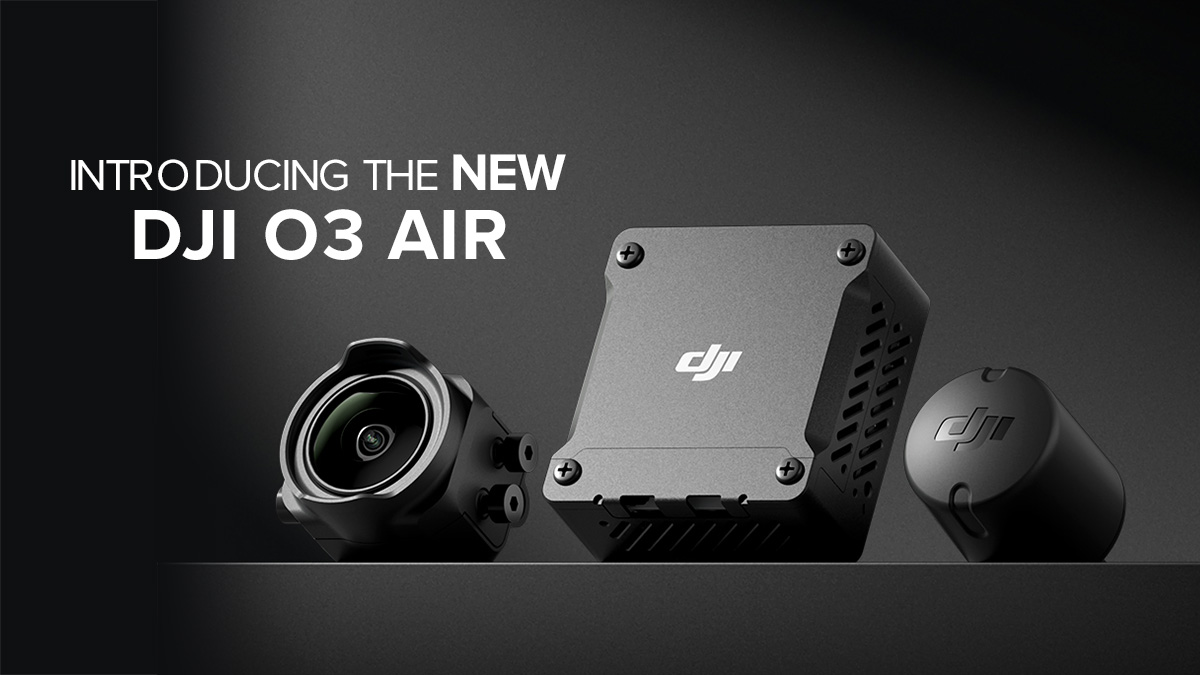 This latest release from DJI, the O3 Air Unit, integrates cutting-edge video transmission technology in a compact, lightweight body and allows pilots to take their FPV experience to another level.

Utilizing all the latest technology at DJI's disposal, the O3 Air Unit is able to extend transmission range up to 10km while automatically selecting the optimal frequency band as well as delivering excellent anti-interference performance. It also features 2T2R omnidirectional antennas which further ensure the stability and smoothness of video transmission within the signal coverage range.
Beyond its impressive transmission capabilities, the O3 also sports a video transmission resolution of up to 1080p, while maintaining a high frame rate of 100 fps and even including the H.265 video coding format to present additional clarity and smoothness in your live view. Make no mistake, if you're an FPV enthusiast, you'd be hard-pressed to find a more robust system available on the market!
So the transmission potential is impressive but how about more details on visual capability? The DJI O3 Air Unit features upgraded imaging specs across the board starting with a 1/1.7-inch Sensor, 12.7mm Equivalent Focal Length, and f/2.8 Aperture for unmatched clarity and visual depth. It also supports 4K/60fps video and shoots 155° super-wide FOV footage for stunning visual effects beyond any standard FPV system.
The camera module is equipped with 20 GB of built-in storage and comes standard with D-Cinelike color mode which provides more creative freedom, meaning your footage will pop with advanced color grading in post-editing. You also have the ability to fully customize the on-screen display information with Canvas mode so you can set up the system to suit your style with simple adjustments to the PID parameters.
Beyond all its capabilities and features, the DJI O3 Air Unit is also quite versatile as it has compatibility with other key DJI accessories. This means you can use the O3 along with DJI Goggles 2, DJI FPV Goggles V2, and the DJI FPV Remote Controller 2 ensuring you can get maximum value with the items you are already using!

The DJI O3 Air Unit is available now at Drone Nerds. Check it out here.

In the box:
DJI O3 Air Unit Camera Module
DJI O3 Air Unit Transmission Module
DJI O3 Air Unit Antenna
DJI O3 Air Unit 3-in-1 Cable