When publishers want to signify that their pages deal with drones, they often use an icon—one that looks like a DJI Phantom quadcopter. Figuratively and literally, the Phantom series is iconic.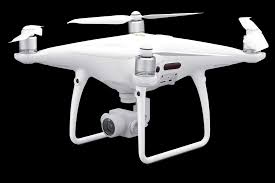 That brings us to one of the last iterations of the platform, the DJI Phantom 4 Pro+ V2.0. The "plus" means the remote controller has a bright 5.5-inch monitor. Otherwise, it's identical to the Phantom 4 Pro V2.0. Both V2.0 drones are improved over their predecessors.
And they're similar, in two important ways: They're DJI-dependable, but if they break, they're easily repaired through Drone Nerds.
P4P+ may be based on an older design, but it's far from obsolete.
Version 2.0's Limited Run
Phantom 4 production had stopped in 2016. DJI brought back the Phantom 4 Pro models in 2018 as V2.0, with improvements, only to stop production again in 2019. Though out of production, V2.0 remains available, so I thought I'd fly it to see if it is worth buying in an age of foldable, lightweight successors, including the DJI Mavic 2.
High-Performance Camera
The Phantom 4 Pro+ camera had come a long way since the original Phantom's 2013 release. The original Phantom had no stabilizing gimbal, just a fixed-position GoPro camera. Hard to believe that a setup so crude by today's standards was life-altering just seven years ago! The 3-axis gimbal came along well into the Phantom 2 run and by Phantom 3 was standard.
Video is 4K/ 60fps, at 10 Mbps. Pro+ V2.0 captures 20MP stills, shooting in bursts up to 14fps. Images are crisply captured on a full 1-inch CMOS sensor. Cropped and enlarged images remain more detailed, with less noise, coming off the bigger sensor. The $1,599 Mavic 2 Pro, with its Hasselblad camera, also has a 1-inch sensor, but the cheaper Mavic 2 Zoom is limited to 1/2.3-inch.
The 24mm-equivalent lens mates to an aperture that adjusts from f2.8 to f11, for 12.5 EVs. The wide dynamic range gave me considerable license to capture the imaging effects I sought.
A mechanical shutter, even when P4P+ flew at high speed, captured video that was sharp with well-defined colors. There was no rolling distortion.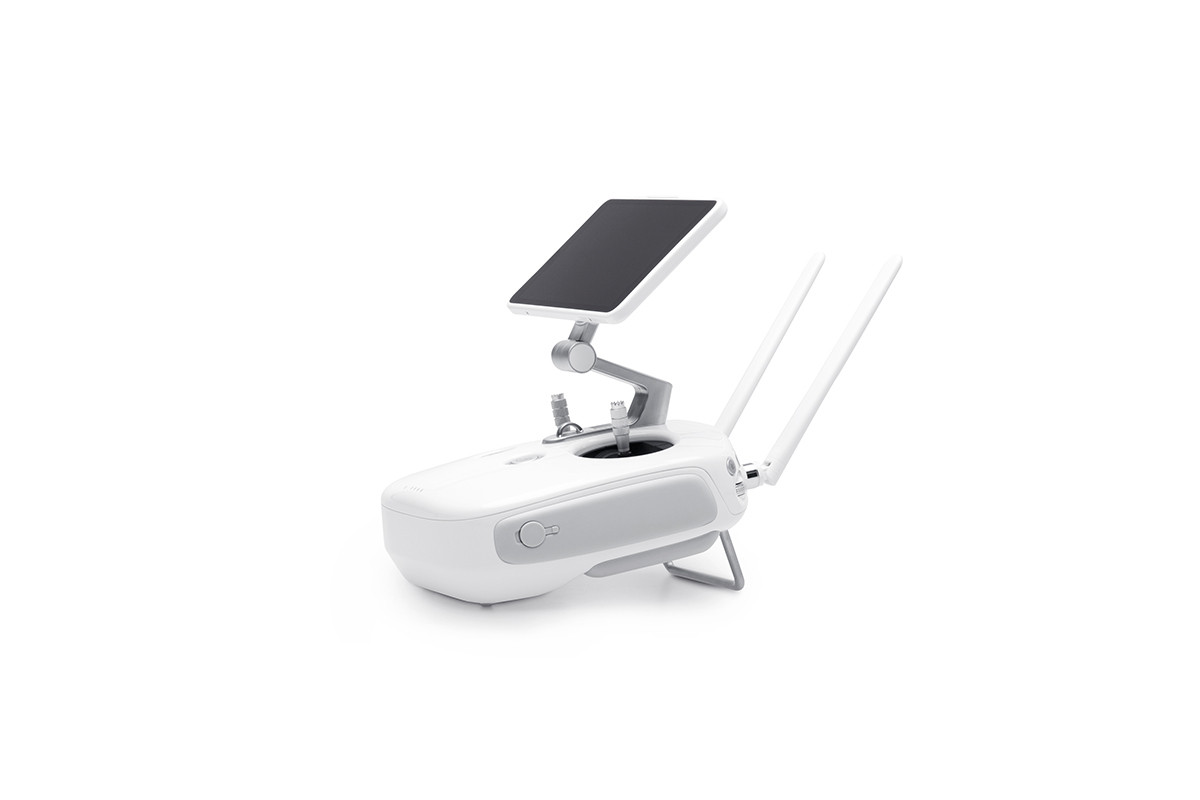 Flying the Phantom 4 Pro+ V2.0
The included 5.5-inch monitor eliminated the need to attach a smartphone to the remote controller. At 1080p, the improved live stream was clear, and the screen was brighter than my cellphone. That made daytime flight easier and safe, even in bright sunlight. It was nice not to need a hood for the controller.
The P4P+ V2.0 seemed quieter, and apparently it was. The specs indicate a 4dB reduction in propeller noise—60 percent.
Range officially is 4.3 miles on the OcuSync 2.0 transmission system, as on Mavic 2. It's better than the original P4P's 3.1 miles and laughably better than the original Phantom's single mile. With the size of the Phantom 4 Pro V2.0, and the real-world max distance, I could still (barely) make out my drone in distant flight. I absolutely had no trouble seeing what my camera did.
The P4P+ V2.0 has good obstacle detection and avoidance to the sides, front and back. It worked up to about 30 mph, but not in sport mode, and so not at the drone's higher speeds. The controller beeped and the aircraft stopped when obstructed, awaiting my command. It retraced a safe route to return home if I flew so far that the signal was lost.
I began to remember why so many photographers love the P4P+ V2.0. It's powerful and stable. In sport mode, it neared 45 mph. It handled wind well—up to 22 mph, according to specs. Its extended flight time topped 25 real-word minutes—plenty of time to frame a photo or make multiple advances on a video subject. The DJI Go 4 app displayed my battery reserve.
Tap Fly let me touch the screen to direct the drone. Active Track held moving subjects in the frame, as long as the view wasn't blocked. Draw let me designate a route onscreen with my fingers. Return to Home worked using GPS and obstacle avoidance if there was no safe route to retrace. And I could sync DJI Goggles.
If you don't need to carry your aerial camera for leisure, Phantom 4 Pro+ is an excellent tool. Photographers, videographers, building contractors, developers, engineers (for mapping), real estate agents, security teams, police investigating accidents and farmers checking the back 40 could all benefit from P4P+ V2.0.