Proper registration is a critical component of being a responsible drone pilot. Whether you're unsure where to begin or just want to make sure you're on the right track, read on to learn everything you need to know for drone registration.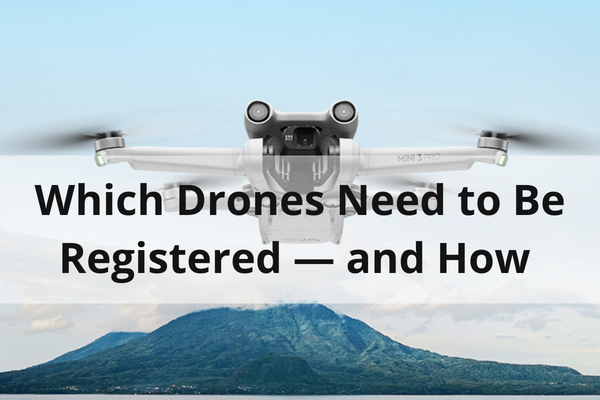 For new drone pilots, navigating the registration landscape can be an intimidating task. Recreational vs commercial, weight limits, airspace restrictions, and additional waivers are a sample of specific considerations to be made when it comes to drone registration.

Luckily, in most cases, it is a relatively straightforward process and US pilots only have to worry about going directly through the Federal Aviation Administration (FAA). To help keep new pilots flying in the right direction we have put together this guide to cover all the basics!

Which Drones Need to Be Registered?
The first thing to be aware of when it comes to drone registration is in regards to the drone's weight.


ANY DRONE OVER 250g (0.55lbs) WILL NEED TO BE REGISTERED.



Recreational pilots only need to register one drone to cover all owned drones above the weight limit. Any drones under this limit only need to be registered if you hold a part 107 license. Be wary of registration scam sites and always make sure to confirm any tests or submissions are being done through official FAA channels.



For anyone planning to use the drone for any kind of commercial activity or already with a part 107 license, ALL drones must be registered even if under the weight limit. Commercial use means any drone flying activity in exchange for compensation whether it be filming or any other service. The registration fee for each drone is the same cost as for a recreational pilot, the main difference being that each drone for a part 107 pilot will need its own registration.


What Type of Registration Do I Need?

There are two primary categories of pilots, recreational and Part 107 certified pilots. Which category you fall under will determine the type of drone registration that will be necessary.
Recreational


The law requires ALL recreational drone pilots to pass the TRUST (The Recreational UAS Safety Test) and provide proof of passage if requested. You can review details of the TRUST test on FAA's site here.

Once you have completed the test, you can then go on to register your drones for recreational use. Again, recreational pilots only need to have 1 active drone registration for all drones under their name which will cover all recreational flying for 3 years before the need for renewal.



Part 107


Commercial pilots MUST complete the testing for their Part 107 license before flying for any job/request. Once a licensed part 107 pilot, each drone must also be registered individually.
As stated before, the registration fee is the same regardless of pilot status but you will have to select which category you are registering under for each drone. If you are part 107 certified you should register all drones with that designation.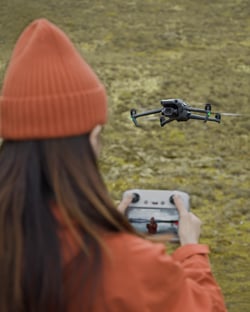 How Do I Register My Drones?
For all drone registration in the US, you will want to access the FAA DroneZone homepage which has direct links to pilot tests & drone registrations.
You can access the main page HERE and navigate through to review laws, educational options, access tests, and create an account to manage all official registrations.

Once your account is set up, you can now log all necessary tests and registrations to it. You will need to access your drone's serial number* in order to officially register it.
*(the only exception being custom-built fpv drones where you can check the serial number not applicable button)
To access the serial #, simply:


Turn on the drone

Turn on the connected controller

Access the settings section

Navigate to the about section to see flight controller S/N or aircraft S/N which will be the number you input when registering the drone


With all necessary drones and serial numbers entered, the last registration step is to check out on the FAA site and pay the associated fee to officially finalize the registration.

Now that all pilot registrations are complete and each needed drone is registered, the final task before flying is to prominently display the FAA registration on all respective drones. Any simple label maker print or sticker with serial # info & registration id will suffice and it should be placed somewhere on the exterior that's easily visible and doesn't interfere with drone operation.


With your pilot status confirmed and drone(s) registered, you are now ready to go out and fly without worry!

For any additional guidance, tips, tricks, and drone recommendations check out the resources available on our blog.

Have further questions regarding registration or special cases? Connect with our experts.